DISP Certification
Defense Industry Security Program
You must be DISP certified if you want to work on Defence contracts. Our team will ensure you meet all cyber security requirements required to obtain membership, allowing your business to bid for contracts with confidence.
Get Compliant, Stay Compliant
Meet compliance requirements with ease and cost-effectively maintain them.
Increase Business Opportunities
Expand your capacity for new contracts with security standards that meet the national security framework.
Improve Your Security Posture
Strengthening your overall security posture for external contracts will internally mitigate security risks.
Strengthen Business Relationships With The Assurance of a DISP Membership
DISP certification demonstrates that your business has met the required security and compliance standards, and it's necessary for Defence and some other types of contracts. It can help your businesses win new contracts, attract and retain customers, and prepare you for upcoming tenders.
How can we help?
Why Impact ICT DISP?
Our wealth of cyber security expertise will ensure you have the support and processes to simply and efficiently meet DISP requirements.
Assistance and guidance with Information & Cyber Security and Security Governance assessments
Initial Gap Analysis to give your organisation a clear picture of what is required to meet DISP requirements
Application support and help with meeting ongoing compliance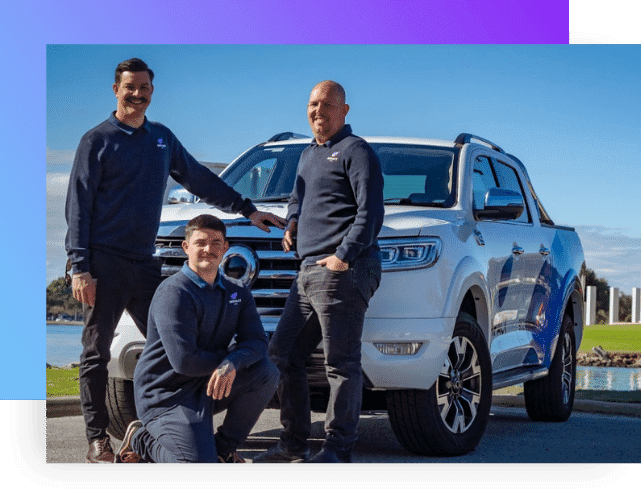 Fill in our application form to get started.
DISP is a government standard created to ensure Australian businesses have the security frameworks and procedures to work with Australian Defence Organisations.
It covers modules across the following areas:
Personnel Security
Physical Security
Information & Cyber Security
Security Governance
Each area will be assessed in line with the level of security clearance required. This starts at the Entry Level, the baseline for all Defence contract work, and extends to Highly Classified/ Top Secret.
Do I need ongoing DISP compliance?
You will be required to maintain DISP certification for the duration of your time working with the Defence or other organisations that require DISP clearance. DISP certification is not a one-time event. It is a continuous process that requires businesses to assess and improve their security and compliance practices constantly. Ongoing DISP compliance is necessary because the security landscape is continuously changing. New threats and vulnerabilities are always emerging, so businesses must constantly adapt their security measures to stay ahead of the curve.
What DISP Membership levels does my business need?
The DISP Membership levels that your business needs depend on the type of work you do and the level of security required.
There are four DISP Membership levels:
Entry Level: This level is for businesses that do not handle sensitive information or work with the Australian Government or Defence.
Protected: This level is for businesses that handle sensitive information but do not work with the Australian Government or Defence.
Secret: This level is for businesses that handle sensitive information and work with the Australian Government or Defence.
Top Secret: This level is for businesses that handle top-secret information and work with the Australian Government or Defence.
This will usually be made clear during any tender processes. You can also check directly with the DISP office or talk to us about your requirements.
We offer a complete range of Information & Cyber Security services to meet DISP requirements.
We can perform a DISP Gap Analysis for your business that will allow you to compare your current security practices to the requirements of the DISP framework.
This can help you:
Identify any gaps in your security program
Ensure you know the costs involved in meeting DISP requirements
Enable you to improve protections for your sensitive information and systems.
Contact us to discuss your needs, and we can organise an analysis so you know where you stand.
Implementing DISP may be a relatively straightforward process for your organisation or may require a more concerted effort. We can help you to create a clear roadmap and assist with implementing each step necessary.
Our team provides DISP consultation and can advise you on the framework and the best ways for your business to adhere to guidelines, assessing your current practices and any gaps to create a tailored implementation plan. We can also assist companies in evaluating the steps required to gain a higher level of compliance.
Annual Security Report (ASR) Preparation Services
We can also assist you with meeting the mandatory annual DISP reporting requirements. Our team can help you with assessments, implementing changes, and populating your ASR template with the data required to complete and submit your ASR.
Get DISP Compliant
Secure DISP Membership with Impact ICT.
With DISP certification, you can rest assured that your business is meeting the highest security and compliance standards and that you are ready to take on the contracts you most want to land.
Fill in our application form to get started
Qualify for DISP Membership Today